Traditional Braces in Bloomfield Hills, Michigan
What are traditional braces?
Thanks to Braces and Aligners, ie: Invisalign, it's possible to correct issues like overcrowding or a misaligned teeth.
Traditional braces are bonded to the front of your teeth. They feature several components, including metal archwires, brackets, and rubber bands. The components work together to place mild pressure on your teeth, improving their alignment and position. Many people associate traditional braces with teenagers, but a growing number of adults are taking advantage as well. There are alternatives to traditional braces. If you aren't interested in wearing traditional braces, the team at Bloomfield Hills Dental Associates also offers clear aligners. Clear aligners are removable orthodontic appliances that fit snugly over your teeth. They're more discreet than traditional braces and provide the same long-lasting results. *Individual results may vary.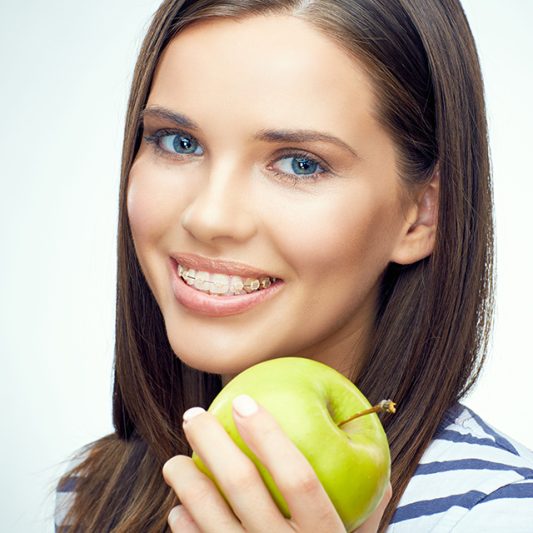 The Proof is in Our Patients
960 5-star reviews in Bloomfield Hills, Michigan and counting…
The whole team is awesome!! Stating from the walking into the office the girls at the desk so nice and sweet! My daughter had a accident at school and her dentist has been following up and making sure she is well taking care of. And check out with Jessy you can't help but smile!! Love the whole team 100% recommended
I have and will always recommend this facility to others. They have the nicest staff and everyone is so helpful and caring. No matter who you see there they make sure you're comfortable and that things are done efficiently. Absolutely love it here been coming for years and will continue to go for as long as I can! Also Jennifer and Amanda both deserve big raises my favorite ladies of the office!!!
Dr. Samano is my doctor he is amazing!! He is very personable. Kim is one of the best hygienist. Dr. Yaldo is amazing as well. The best thing about this office is that majority of all the staff I've encountered are professional, and friendly people. Lastly, you can actually get an appointment they are very flexible. Being able to make an appointment was/is very important to me. I haven't had any problems as of yet and I've been with them for several years now.
Had a great experience at this office. The staff was extremely friendly and accommodating. My appointment with Dr. Yaldo went great! He's very knowledgeable and most importantly a very pleasant individual. Definitely making this my new office.
The hygenists at BHDA are fantastic and very gentle. Dr. Yaldo is always able to make sure to get me in whenever I need something checked out with my teeth.
Feel free to contact our office with any questions. We look forward to making each visit to our office a positive experience.